Did you know?
xSynthesis Traffic Analysis provides many reports about the way your users, members, or customers navigate through your site, view your content. Learn what is popular and what pages are missed.
Learn More

xSynthesis Search Overview
xSynthesis Search provides features often found only in expensive enterprise search packages, at the cost and ease of use of entry-level search engines. We focus on document indexing and the ease of providing full text search on your public web site or Intranet system. xSynthesis Search builds on top of Microsoft Sql Server as its powerful base.
xSynthesis Search uses industry standards and is: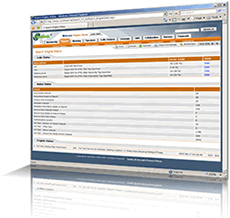 easy to use via a web UI (User Interface)
easy to configure via XML (Extensible Markup Language)
easy to integrate into your existing web site via HTML (Hypertext Markup Language)
If you have custom needs, you will find xSynthesis Search very easy to customize via HTML, ASP.NET, and SQL.
In contrast, traditional enterprise search solutions are often hard to configure and implement into your existing systems, use proprietary data storage that does not allow for easy access or manipulation of the data. Their access mechanism is often a custom API based on COM or Java, and it can be slow, particularly when used in web based environments.
xSynthesis Search Feature Highlight: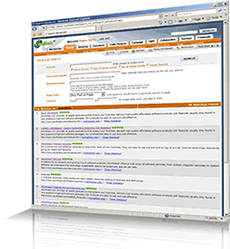 Simple and Advanced Search options with highlighted page view, match relevance indicators, easy to setup auto-ranking of results (easily customizable).
Easy to use web-based UI (user interface) for search, administration, and reports.
Easy to integrate and customize for your site, using only HTML and CSS (Cascading Style Sheets).
Real-time Search Engine Usage Reports.
Built-in Link Checker (for broken links) and Page Error Reports.
Index any HTML files that can be seen in the browser, with the capability to include or exclude any pages or directories.
Content block exclusion for navigation and other common sections such as footers.
Index password protected pages (Basic Authentication or Forms Authentication) and index secure pages (SSL).
Not limited to the number of indexes, documents, or web sites being created or indexed.
Scalable across multiple servers, small footprint engine.
Powerful and reliable, built on top of Microsoft.NET and Microsoft Sql Server.
Want to know more? today for a free consultation and technology needs assessment.