Did you know?
xSynthesis CMS (Content Management) is at least as easy to use as Microsoft Word, without the need to install any additional software, all within your web browser.
Learn More

xSynthesis Campaigns and Notifications Overview
xSynthesis Campaigns and Notifications brings you the power of the one-to-one email communication with your customer (or member) base to your fingertips. You can send email campaigns such as member newsletters and keeping your users up-to-date of key events, offers, and services that you provide. You can send sales announcements to your customers or prospects. Finally, from within the same application, you can manage all of your notifications that you send to your customers, members, or users, such as: registration confirmations, order confirmations, forgot-your-password notifications, shipping confirmations, and many others.
xSynthesis Campaigns and Notifications uses industry standards and is: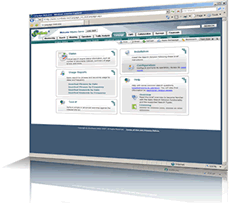 easy to use via a web UI (User Interface)
easy to configure via XML (Extensible Markup Language)
easy to integrate into your existing web site via HTML (Hypertext Markup Language)
If you have custom needs, you will find xSynthesis Campaigns and Notifications very easy to customize via HTML, ASP.NET, and SQL.
In contrast, traditional enterprise email campaign solutions are often hard to configure and implement into your existing systems or use proprietary data storage that does not allow for easy access or manipulation of the data. Their access mechanism is often a custom API based on COM or Java, and it can be slow, particularly when used in web based environments.
xSynthesis Campaigns and Notifications Feature Highlight:
Setup email campaigns integrate them with your existing customer or member lists.
Setup email notifications and integrate the triggering mechanism within your existing applications or web site.
Easily manage your existing campaigns and notifications, see the progress being made in sending them, track returns and rejected emails, and other status information.
Easy to use web-based UI (user interface) for email campaigns and notifications setup, management, and processing, as well as for other administration tasks and reports.
Easy to integrate and customize for your site, using only HTML and CSS (Cascading Style Sheets).
Real-time Campaign and Notification Engine Processing Reports.
Not limited to the number of emails or campaigns.
Scalable across multiple servers, small footprint engine.
Powerful and reliable, built on top of Microsoft.NET and Microsoft Sql Server.
Want to know more? today for a free consultation and technology needs assessment.